Sir Grout of Bucks, PA, Awarded with Angie's List Super Service Award for Another Consecutive Year
Sir Grout of Bucks, PA, noted hard surface restoration provider, was recently privileged with the coveted Angie's List Super Service Award.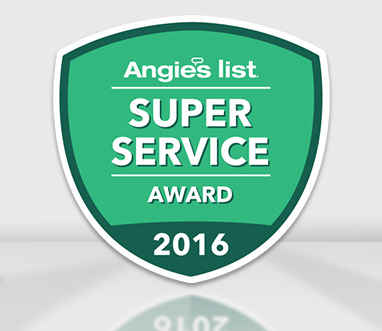 Bucks, PA - (PR WEB – 02/10/2017 7:00 AM EST) - The superior hard surface restoration company Sir Grout of Bucks, Pennsylvania, was recently honored for its top-quality customer service by Angie's List, the renowned consumer review website. Only a small fraction of companies in the hard surface restoration category could consistently maintain the level of quality needed to earn the highly respected Super Service Award.
"Companies that can meet higher demands without missing a beat in their exemplary performance standards truly do stand apart from their peers," said Angie's List Founder Angie Hicks.
However, obtaining such a recognition does not come easy; to earn the Super Service Award, companies servicing the vast clientele on Angie's List must meet strict eligibility criteria; these include an "A" rating in overall grade, recent grade, and review period grade. These grades are based on customer ratings, testimonials, and reviews, and just one bad review can hurt a company's standing with Angie's List, so commitment to excellence is imperative.
"We're definitely celebrating!" said Ray Curatolo, proud owner of Sir Grout of Bucks, PA. "We have set very high standards for ourselves regarding our customer service, so it is great to know that we're achieving our goals and keeping our clients satisfied."
Companies are graded on an A to F scale in areas such as price, professionalism, and punctuality, and these ratings are updated daily. The testimonials on Angie's List for Sir Grout of Bucks, PA, provide enough evidence as to why the company deserves the Super Service Award. One such testimonial was posted by S. Ehlers, a homeowner from Philadelphia who needed a tile and grout cleaning service:
"We were very happy with the work done by Sir Grout. We had our hallway bathroom and master bath regrouted, including a small shower stall. They caulked the entire shower, and cleaned the existing grout. The transformation was instantaneous. The staff were professional. I would recommend Sir Grout and their wonderful staff. Thank you. The Ehlers Family."
As if this was not sufficient proof of Sir Grout of Bucks, PA, commitment to excellence, they also achieved the same feat in 2015. Therefore, the 2016 Super Service Award represents another consecutive year of superior customer service.
To contact or schedule an appointment with the tile and grout experts, visit them online at
www.sirgroutbuckspa.com
or call
(215) 450-5763
.