Sir Grout of Bucks, PA Earns Angie's List's Top Recognition for Customer Service
The leading tile cleaning and hard surface restoration company in Philadelphia recently received the elite Super Service Award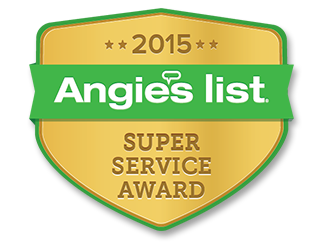 Philadelphia, PA - (PRWEB – 04/06/2016 7:00 AM EST) Sir Grout Bucks PA and West NJ, the foremost hard surface restoration and
tile cleaning company in Philadelphia, Pennsylvania
and surrounding areas, was honored with the highest level of customer service recognition from Angie's List: the Super Service Award. The Super Service Award is given exclusively to companies that offer the highest level of customer service.
To be honored with this remarkable achievement, a business must keep a perfect record for customer service. Angie's List Super Service Award 2015 winners have met strict eligibility requirements, which include an "A" rating in overall grade, recent grade, and review period grade. Not only that, but the company must be in good standing with Angie's List, pass a background check and abide by Angie's List operational guidelines.
"Only about 5 percent of the hard surface restoration companies in Pennsylvania, have performed so consistently well enough to earn our Super Service Award," said Angie's List Founder Angie Hicks. "It's a really high standard."
Sir Grout Bucks PA and West NJ ranked in the top fifth percentile in their category. Each company's worth is based entirely on the ratings, testimonials, and reviews from customers who use the service. Simply put, a company can easily lose their eligibility with just a single bad rating. All it takes is a single poor recommendation to destroy a company's chance to win and eliminate it from the running.
Service company ratings are updated daily on Angie's List. Companies are graded on an A through F scale in areas ranging from price to professionalism to punctuality. Sir Grout Bucks PA and West NJ' testimonials make it clear that Sir Grout Bucks PA and West NJ deserves the Super Service Award. One such example was posted by Phyllis P., from Philadelphia, PA, a Sir Grout Bucks PA and West NJ client who needed a tile and grout cleaning.
"Having had another company whose main claim to fame is rug cleaning, I trusted them to clean the tile and create uniformity in color in my 1 BR/Den apartment in NE Philadelphia Pa. I was charged close to $2,000 dollars. Sir Grout was able to re-clean and restore the tile in the master bath to its brand new look. It hasn't looked that good since 1992 when the bathroom was renovated. I am thrilled! Corey, Chris, and Bill worked very hard to give me what I wanted. Best of all, I know they will back up their excellent service. Something the other company failed to do. Thank you Sir Grout! You are "royalty" in my book!"
To contact or schedule an appointment, visit Sir Grout Bucks PA and West NJ online at
www.SirGroutBucksPA.com
or call
(215) 450-5763
.