Welcome to the commercial category for the Sir Grout Bucks Blog. Here you'll find blog posts related to stone, tile, and wood surfaces that we've restored in commercial properties. See the amazing transformations with the included before and after pictures. Feel free to share and leave your comments.
Published April 17, 2018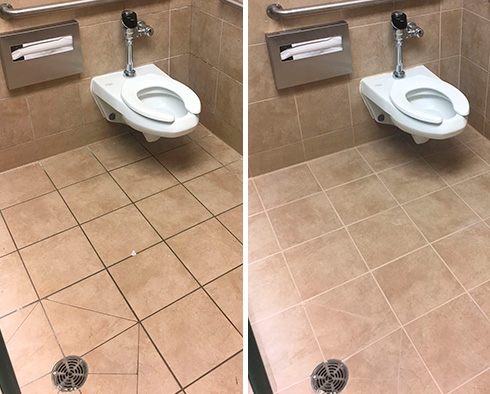 A Grout Cleaning in Montgomeryville, PA, Completely Restored This Mall Ladies' Room
For commercial buildings, keeping every single area as clean as possible is very important in order to keep a professional image. Maintaining commercial buildings mean many people need to take care of all details, no matter how big or small.
READ MORE