Welcome to the travertine category for the Sir Grout Bucks PA and West NJ Blog. Here you'll find blog posts related to travertine surfaces that we've restored. See the amazing transformations with the included before and after pictures. Feel free to share and leave your comments.
Published March 08, 2017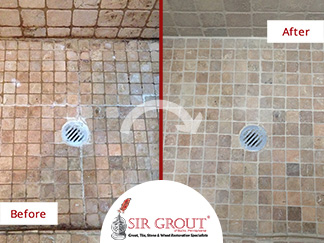 A Stone Cleaning Service in Southampton, PA, Restored this Shower Rustic Charm in Record Time
Stone showers, despite the rough appearance, are quite delicate and require regular maintenance to keep their rustic charm. Failing to provide the proper care can lead to an unappealing look that defeats the purpose of having natural stone as bathroom décor.
READ MORE